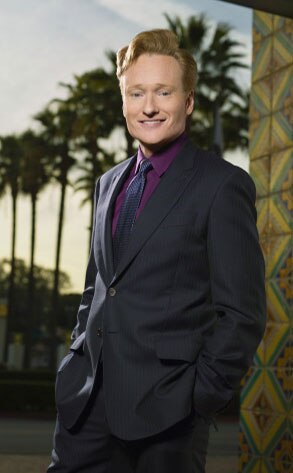 NBC
This is why it's good to have a second in command.
Andy Richter had to step in as host of The Tonight Show Friday after Conan O'Brien fell during a skit being taped for Friday's episode and was taken by ambulance to the hospital, sources confirm to E! News.
Our insider says O'Brien was running down a flight of stairs when he slipped and banged his head, possibly sustaining a concussion.
NBC will likely air a repeat instead of the show that was halted by O'Brien's accident. Teri Hatcher and Seth MacFarlane were tonight's scheduled guests. (The network has not yet returned a request for comment.)
We hope one of our favorite funnymen gets well soon!