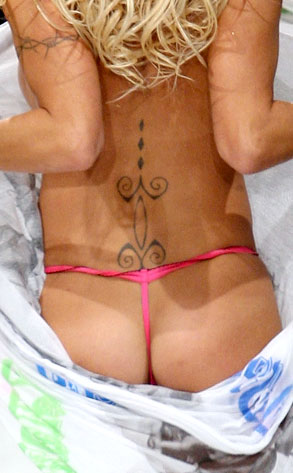 Graham Denholm/Getty Images
This star is supposedly modeling clothes for designer Richie Rich, but it seems like all she's showing is her own skin.
The celeb hit the runway Down Under, strutting her stuff at a show during New Zealand fashion week and baring her crack.
Of course, her goods are nothing most guys in America haven't already seen. She's been in a quite a few Playboy spreads.
Think you know who's nearly naked in New Zealand? Find out after the jump...