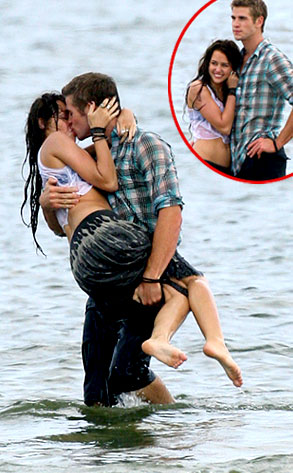 Bret Thompsett/PacificCoastNews.com
It looks like Miley Cyrus' on-set romance with her Last Song costar Liam Hemsworth wasn't just a summer fling.
The Australian hottie was in the audience for Miley's sold-out show at the Staples Center last night, and he wasn't just there as a fan like Ashley Tisdale and Miranda Cosgrove.
According to a source, Liam is officially her boyfriend and the couple have been dating for five months.
And being the saavy marketer she is, Miley's already found a way to incorporate her new man into her show...