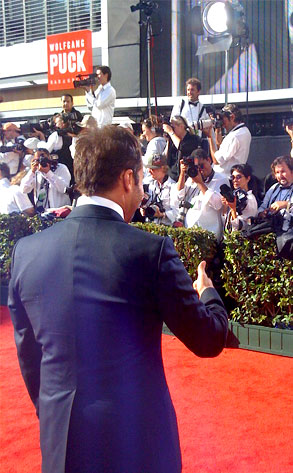 twitter.com/rainnwilson
It's Emmy night! Long awards shows where famous people get all dressed up and hand out awards to each other are our favorite. (Duh.)
We love it so much we are documenting every single moment. The highlights so far:
GlamCam 360: See your favorite stars all the way around.
The Photos: Take your pick between fancy red carpet arrivals or grainy DIY Twitpics actually taken by the famous people themselves.
The Tweets: Keep up @redcarpet.
Red Carpet Quotes: Who's gonna pull a Kanye? Who might just pee in public? Don't guess: Read it here!
Witness the Interviews! All the celebrity fun without having to stand in that blazing sun. Watch 'em here!
The Winners: Because that's what this night is all about. Here's a no-fuss list of everyone going home with a trophy.