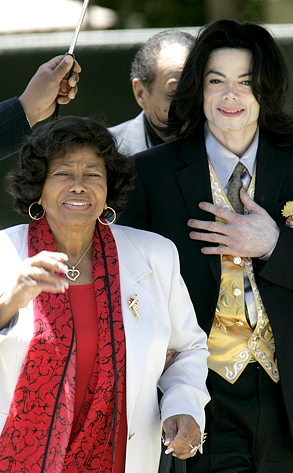 HECTOR MATA/AFP/Getty Images
Katherine Jackson is allowed to be of two minds about her late son's will.
A probate judge determined Friday that Michael Jackson's mother can challenge the administrators of his estate without losing her position as a beneficiary—a possible consequence Katherine was concerned about due to the no-contest clause in MJ's will.
But it turns out that fighting the messenger is OK so long as you don't question the message.
Furthermore, Los Angeles Superior Court Judge Mitchell Beckloff, who has been overseeing Jackson estate matters, specifically noted that bringing up the possibility of "undue influence" when it came to appointing Michael's administrators is not the same as contesting the content of the will (i.e. the splicing of the assets).