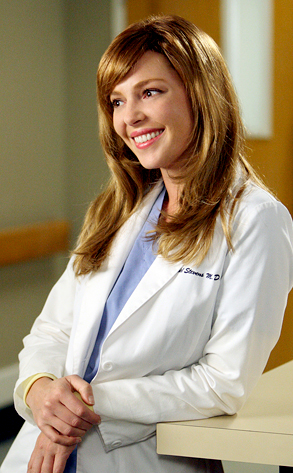 ABC/CRAIG SJODIN
This is just so wrong.
It's not nice to pick on the physical appearance of a cancer survivor, but come on!
ABC just released a new promo still of Katherine Heigl's Izzie Stevens from the Oct. 1 episode of Grey's Anatomy. The ep, which is titled "I Always Feel Like Somebody's Watchin' Me," focuses on Izzie's recovery and apparently on a fishy wig...