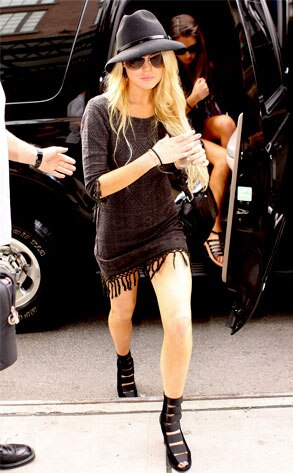 Freddie Baez/startraksphoto.com
Way to kill two birds with one stone.
Police have charged an 18-year-old man with felony burglary in connection with break-ins at the homes of both Lindsay Lohan and Audrina Patridge, E! News confirmed Thursday.
Nicholas Prugo, who's accused of burglarizing the ladies' respective residences, was arrested at around 7:30 a.m. by Hollywood burglary detectives, according to LAPD spokeswoman Officer Sarah Faden.
"They arrived at the 3500 block of Gladiola Drive in the city of Calabasas, where they took Nicholas Prugo into custody," Faden said.
"He's being charged with felony burglary and being held on $20,000 bail. The case will be presented to the District Attorney's Office and at this point it is still pretty much ongoing.
When contacted for comment, a receptionist at Prugo's father's office said he had left for the day.
Well, here's hoping Patridge and Lohan—who has since moved from the scene of the crime—can rest easier tonight.