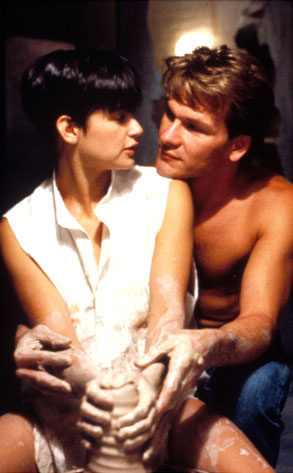 Paramount Pictures
Hollywood has lost another one of its own. And although this star made us believe in ghosts at one time, we know that Patrick Swayze is no longer of this world.
And his friends and colleagues are extraordinarily saddened by that fact.
"Patrick was a really good man, a funny man and one to whom I owe much that I can't ever repay. I believe in Ghost's message, so he'll always be near," Whoopi Goldberg, who channeled the spirit of Swayze's murdered banker in the 1990 film and won an Oscar for it, said in a statement today.
"Patrick lived a hundred lifetimes in one," Rob Lowe, who costarred in Francis Ford Coppola's The Outsiders, told People. "I will remember him for that, and I will remember him for how much he loved his wife Lisa. He was such an intense actor, so full of passion and vigor. He definitely made the most out of it. It's a sad day."