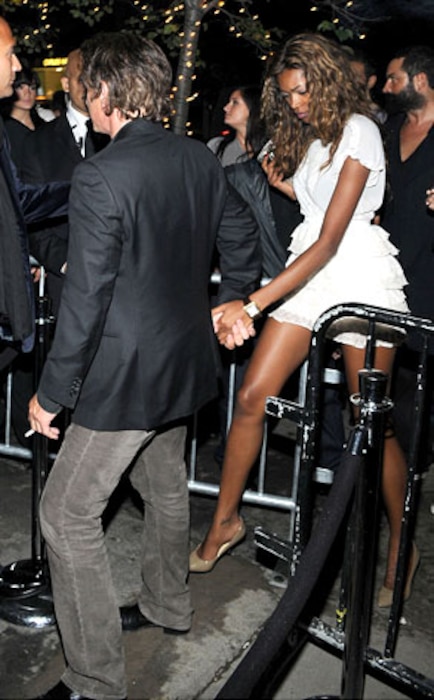 StarTracks
What a weekend for New Yorkers!
With the MTV Video Music Awards, Fashion Week, U.S. Open and all the star-studded parties that come with them, so much fun stuff went down.
Let's start with the leggy.
Newly separated (again!) Sean Penn stepped out with Sports Illustrated swimsuit model Jessica White to celebrate fellow catwalker Noemie Leonior's birthday at new hotspot Abe & Arthur's on Saturday night.
The following evening, Jay-Z's sleek VMAs after-party took over 1Oak, which included guests from Rihanna and Beyoncé to Justin Timberlake and Jessica Alba.
Outside, however, things took a dustier turn when Diddy had a "misunderstanding," as his rep tells E! News, with some cops. Worry not—the NYPD says no arrests were made, and all related parties seem to think the situation was "blown out of proportion."
Elsewhere...