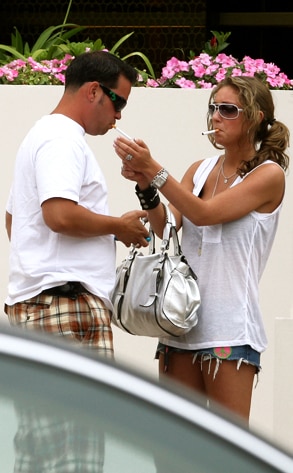 bauergriffin.com
She's his soul mate, people!
Jon Gosselin tells wants to make sure you know that, despite reports, he and gal-pal Hailey Glassman are still going strong.
"We're together and happy as ever," he tells E! News exclusively. "In fact, she's with me in Pennsylvania for the first time!"
The former Mr. Kate Gosselin was with his ladylove during his conversation with E! News. They both were laughing about a new InTouch story claiming Hailey had put the kibosh on the romance because of Jon's allegedly cheatin' ways.
Phew! And here with thought our belief in love was about to be shattered forever.