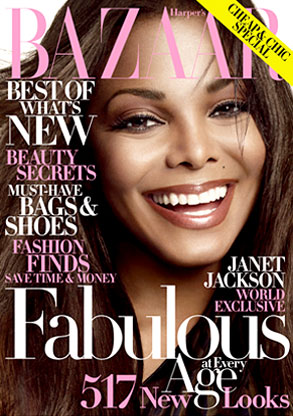 Tom Munro for Haper's Bazaar
Janet Jackson is all smiles on the October cover of Harper's Bazaar, but inside she speaks out about losing her older brother and what he meant to her.
"You have to forgive me, because it's really hard to believe he's passed," she says while recounting her favorite memories of her late brother.
Among the things she remembers most fondly is his warm sense of humor.
"He loved to laugh...Sometimes his humor would be corny, sometimes dry. He loved the Three Stooges, he loved slapstick, he loved Eddie Murphy in his silly comedies. He loved to have fun. He loved to play."
This playfulness was in full effect the last time Janet saw Michael, a couple of days before her 43rd birthday on May 14.