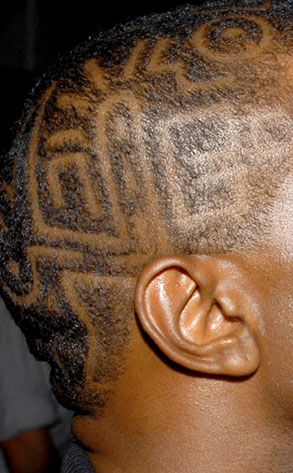 Wenn
This rapper never minds getting attention, so it's not that surprising he shaved a crazy design into his head.
Or maybe he was just inspired by Twilight's cornfield maze.
The hip-hopper showed off his new hair (or lack thereof) at Paper mag's 25th anniversary party in NYC.
And he was accompanied by his model girlfriend, who's known to turn heads herself.
Think you know who's got the crazy shave? Find out after the jump...