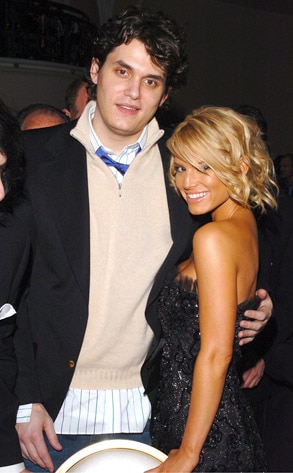 Lester Cohen/Getty Images
Has Jessica Simpson totally given up on herself? Jessy was once the fun-loving, supersmiley gal in H'wood. Now, following yet another public breakup, every time we see her out and about, she looks totally down in the dumps (and maybe just a li'l bit drunk), like she can't even fake being happy anymore.
And rumors are swirling she's rebounding from her Romo relaysh with former BF and current d-bag John Mayer, which couldn't be more masochistic behavior, considering he just might have been the abusive boyfriend she previously bitched about.
Look, Jess, we get why you'd still hold a candle for J.M. He's a talented musician who writes sorta-hot makeout music. And besides that tattoo sleeve, he's pretty doable, too. Looks OK in a bikini. And your brother-in-law Pete Wentz is good friends with Mayer, so hooking back up with him would make double dating with your sis and her hubby totally perf. We know you and John have a history, and the sex was probably great (when it wasn't disgusting), but you don't always need to be with somebody! Especially not the same dude who told you to back off in his blog.
Take some single time to figure out the one thing more effed than your love life: your career. And if you're worried about not finding your soul mate in time to have kids, you can always ask your hair stylist and BFF Ken Paves to be a sperm donor. He's not only the one guy in your life who has yet to let ya down, but he's gotten into fights defending your Southern-born ass. We heartily approve!