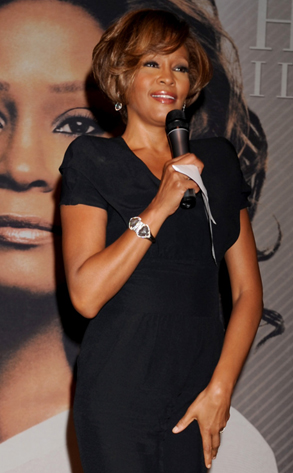 Frank Micelotta/Getty Images
Being Bobby Brown's wife didn't help. And we weren't sure about that wobbly Good Morning America performance.
But the fans have spoken, and Whitney Houston is back, baby!
I Look To You, her first studio album in seven years, has debuted at No. 1 on the album charts, selling 304,000 copies. It also topped the charts in Canada, Italy, Germany and Switzerland.
And all that without Oprah Winfrey. Imagine what Whit's sales will be like after she appears on next week's season debut to belt out a couple of tunes and air her dirty laundry in what Oprah has touted as the best interview of her career.
"In search of ceiling repairmen. Cause Whitney just BLEW THE ROOF off of Harpo. Grown men & women weeping in the aisles," Oprah recently twittered.
Get this week's Top 10 albums after the jump.