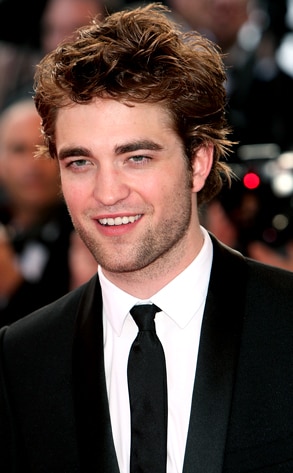 Dave Hogan/Getty Images
Dear Ted:
I have to ask you. I can't find it online. When does People release its annual issue of Sexiest Man Alive? I am wondering when I will be seeing Rob Pattinson on the cover of my favorite celeb magazine! Do you agree with me that he has the 2009 cover no questions asked…it's inevitable and much deserved, right?
—L
Dear Unpredictable People:
I agree, but babe, it's not likely. Remember how shocked we were when Chace Crawford took the Hottest Bachelor title? As much as Rob deserves it, People has been known to get these things wrong.
Dear Ted:
Stop. Just please stop with all the Twilight stuff. Your column is unreadable. I read your headlines every afternoon, and it's the same thing every day. I know you are probably more popular than ever because of the Twi-twats who sit at home waiting for your next article about their beloved Robsten, but you are losing a lot of long-time readers, too.
—Jacobs
Dear Closed-Off:
Can't you learn to love, too? Open your heart! And I hardly think it's unreadable. You proved otherwise.
Dear Ted:
Why haven't we seen at least a statement from Nicole Richie regarding DJ AM's death?
—Wachill
Dear Not Everyone Mourns Through Publicists:
Because she has taste?
Dear Ted:
Why is Jake Gyllenhaal looking so bad and angry lately? He looks as if he is sad about something or feeling jealous.
—Robbie
Dear Duh:
Yeah, it's this thing called a career.
Dear Ted:
Is Toothy Tile Sean Penn? He seems sleazy enough. Also has Sienna "Devout Member of the Sisterhood of Women" Miller ever been a BV?
—Couchguru
Dear No Skank-dar:
Penn a fagola? Is that why he dives into every skirt, whether he's married or not, he can get his inebriated fingers on? Wow. Most impressive front I've ever seen. And why should Sienna be a Vice star? She lives her greasiness all out in the open!
Dear Ted:
We mentioned all the cast in Twilight and you say he or she is not Terry Tush-Trade. I guess TTT does not exist? If TTT does exist, can you give more hints?
—Mary