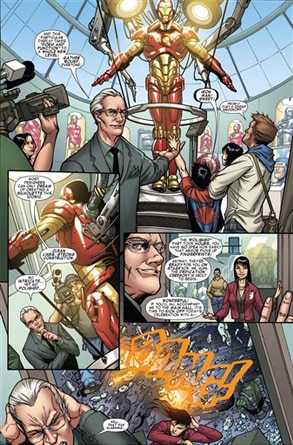 Marvel
Forget the fashion police. Sartorial criminals of the world now have Tim Gunn to answer to.
The Project Runway soothsayer is getting downright animated, making his long-awaited comics debut in the just-released premiere issue of Marvel's revival of Models Inc. The title, centering on the world of high fashion, first made runway and comic book enthusiasts (a niche demographic, surely) go gaga back in the 1960s.
In "Loaded Gunn," the mentor extraordinaire, who let his geek flag fly when gushing about his comic experience on the Daily Show last month, does his darnedest to save an exhibit of superhero outfits from villains.
He's putting the superpower back into power suit.