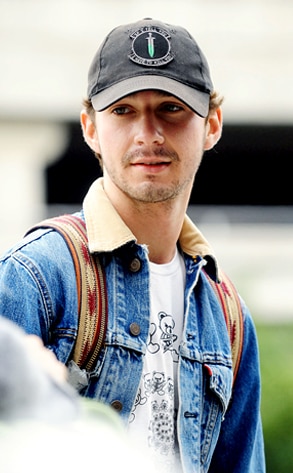 BAUER-GRIFFIN.COM
Shia LaBeouf, dining with some of the cast of Wall Street 2 at trendy Palma in the West Village, NYC. A source tells us the group, which included John Buffalo Mailer, son of late writer Norman, was there to see one castmember's fiancées, who just so happened to be a psychic who'd formerly worked at the joint. So did Shia get a palm reading?
It sure looked like it from across the restaurant, our hungry eyes tell us. However, one thing was certain: Shia was looking quite the dapper young dude, complete with gentle manners and everything. That totally isn't the Shia we know. But then again, maybe the guy has turned over a new leaf—Shi sipped on water the entire evening, passing up alcohol again.
Another celeb trying out new behavior was...