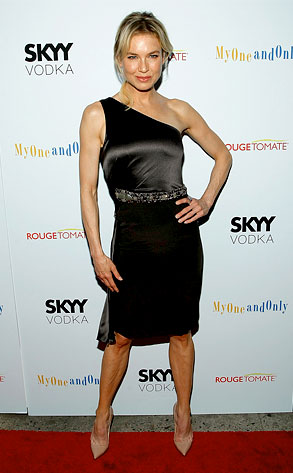 Jemal Countess/Getty Images
After all the big misses she's been having at the box office (yeah, we said it), it's about time Renée Zellweger had a near-miss that worked to her benefit.
The Oscar winner is A-OK after a fender-bender earlier today.
She was traveling alone (read: without Bradley Cooper) in her silver Mercedes G wagon when she walloped by a wrong-way driver.
"Ms. Zellweger was traveling north on Camden Drive when a green Explorer made an illegal U-turn," Lt. Tony Lee of the Beverly Hills Police Department tells E! News.
The driver was pulling out of a parking space when they attempted the turn. There were no injuries and the cars only suffered minor damage.
"Ms. Zellweger was very professional and courteous," Lee says. "Our officer said she was very polite."