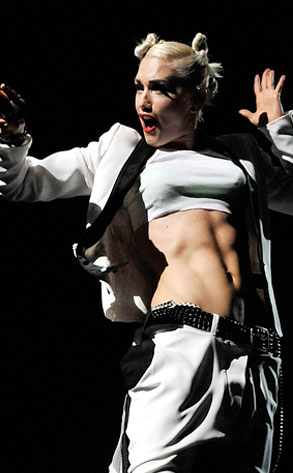 Kevin Winter /Getty Images for Rebel Waltz
Obviously, plenty of celebs find time to do recreational workouts here and there, but these particular stars go above and beyond the call of abtastic duty.
"Most Athletic" isn't necessarily about the sports you play, but the people you woo. It's the celeb who will instantly draw eyes on the beach, at the pool, onstage or onscreen, making every gazer drool at their insanely chiseled bod. After all, what high school calls it the "Hottest Body" award? Most Athletic is just the cover, kids.
Cast your vote! Which celeb boasts the best student body?