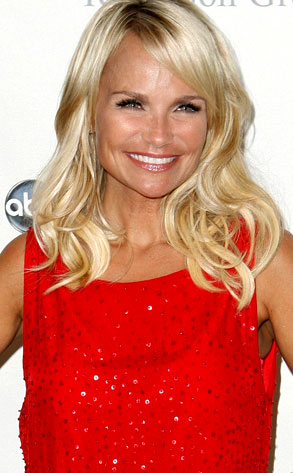 AP Photo/Matt Sayles
Kristin Chenoweth knows what it takes to be "Popular."
So, naturally, the wee Emmy nominee has been tapped to join the American Idol judges in sunny Orlando, Fla., for this week's auditions.
And you gotta love that synergy: Chenoweth, a classically trained vocalist who originated the role of good witch Glinda in Wicked, will be guest-starring this fall on the "Everybody sing!" dramedy Glee, which figures to have a happy home on Fox, the network that made singing competitions a really big deal again.
The performer also scored her second straight Best Supporting Actress Emmy nomination this year for her role on the late, great Pushing Daisies.