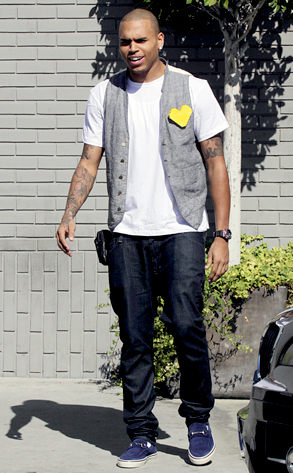 Fame Pictures
Chris Brown's decision to go out clubbing after court yesterday could cost him big-time.
The singer hit the nightspot Guys & Dolls just hours after receiving a probation order in court requiring the 20-year-old to "abstain from the use of all alcoholic beverages and stay out of places where they are the chief item of sale."
Los Angeles Probation Department Spokeswoman Kari Webb tells E! News that if Chris Brown broke his probation by being at a "21 and up" establishment, "It won't be taken lightly."