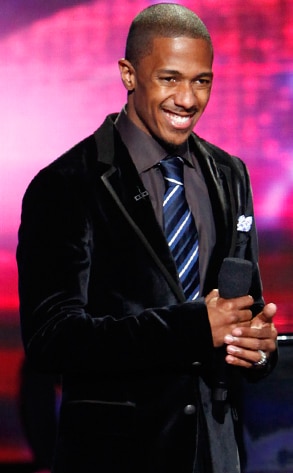 Trae Patton/NBC
Believe it or not, Coney Island Chris and his fiery ass will not be headlining his own show in Vegas anytime soon.
But five of the 11 acts he performed with last night on America's Got Talent still have a shot at seeing their name in lights and collecting $1 million for their efforts.
Five more individuals and/or groups were ushered into the semifinals Thursday to complete out the fourth season's top 20, who will take the stage again over the next two weeks in hope of getting that many more voters on their side.
So, it was lights-out for Chris, but not before host Nick Cannon played a nasty trick on two of the most likable acts on the show…