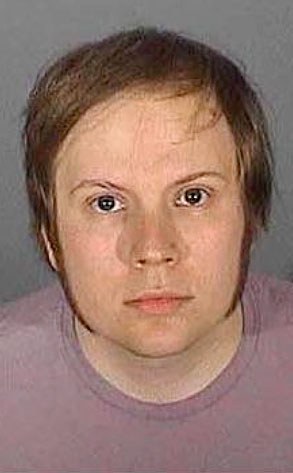 Los Angeles Sherriff's Department
Sugar, we're goin' down...to jail.
Patrick Stump, frontman for Chicago rockers Fall Out Boy, was busted and booked into Los Angeles County Jail early Wednesday morning on an oustanding traffic violation.
According to L.A. Sheriff's Department spokesman Steve Whitmore, LAPD pulled the singer-songwriter over, and when officers ran his record, they discovered a 2007 warrant issued for his arrest for driving without a license.
He was taken into custody and held for about four hours before being bailed out at about 4:30 a.m.
"This is all very routine," Whitmore told E! News. "He had to post bail. Actually he got bonded out very quickly."
No word on what led authorities to pull him over in the first place.