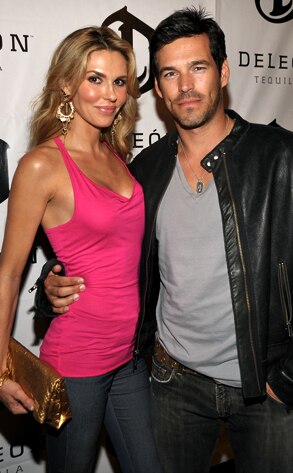 John Shearer/Getty Images
Your move, LeAnn Rimes.
Eddie Cibrian, who is finally romancing the country songbird out in public (sort of), has filed for divorce from his wife of seven years, Brandi Glanville, E! News confirmed Tuesday.
"He filed yesterday and I accepted it," Glanville told E! exclusively. "We're getting a divorce. We talked to each other yesterday."
Which was just in time, apparently, because it turns out that Cibrian is already planning a romantic getaway with his "new" girlfriend, according to his soon to be ex-wife.