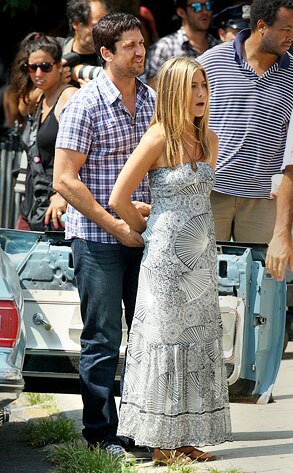 Jackson Lee / Splash News
Well, well, well. What do we have here?
This just happens to be costars Gerard Butler and Jennifer Aniston holding hands on set of The Bounty.
But interestingly enough, they were supposedly on a break from filming when the photo was taken.
And all this after People's report of public hand-holding between the two on Saturday!
According to People, they first had dinner at Freemans in New York City. Then another source saw them holding hands over cocktails at the Jane Hotel.
No doubt there is a perfectly good explanation...