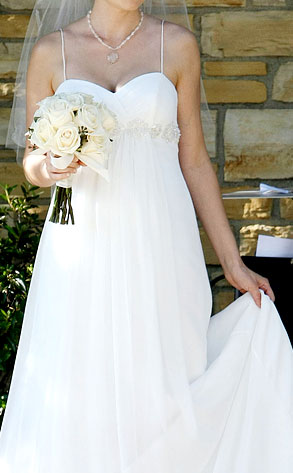 XPOSUREPHOTOS.COM
Here's a Hint: The bride is pregnant, and she and the groom are getting married after a five-year romance. They've been dating seriously and exclusively for the past two years, and the father-to-be proposed last year in a rainstorm at a gas station on the side of the road.
The two are tying the knot in upstate New York, and the baby is expected to arrive sometime in 2010.
Think you who's getting hitched? Get the answer right here!