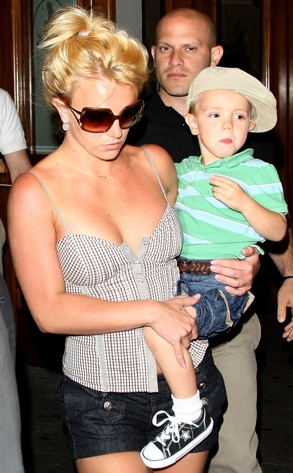 infdaily.com
Britney Spears is in the Big Apple for work, but she made time to take her sons to a Broadway show Sunday afternoon.
Brit, Sean Preston and Jayden James arrived for a matinee performance of The Little Mermaid, starring Drew Seeley, just before the curtain went up.
"The audience was so excited about her being here," a source tells E! News. "They snapped photos as she walked down the aisle, but no one bothered her once she was seated."
So how'd her sons like the show?