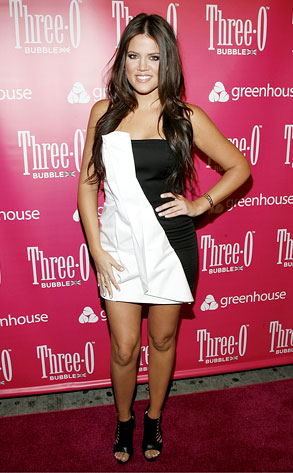 Joe Kohen/Getty Images
As you may already know—especially if you Twitter—Ted's away on his much-deserved vacation. And in his stead, we decided to find a celebrity blogger who was worthy enough to fill his outspoken seat, and a certain Kardashian looker gamely said she'd love to drop a few posts for us!
So say hello to our newest member here at Team Awful: Khloé K!
Khlo-baby is gonna be joining forces with the rest of the team—that's Becky Bain, Taryn Ryder and Marc Snetiker. Of course, we considered the hateful Answer Bitch, but you know she has her temperamental ways and all those little bitchlets to do her bidding...so we found someone who's gonna be even more delicious to help us shoot the celeb poop!
So what'll her inaugural post be about? Well, we don't want to give it all away, but it's about a subject you all participate in, literally, every day. Get excited, sugar pusses, because starting next week, there's gonna be a whole lot of Khloé up in this bitch!