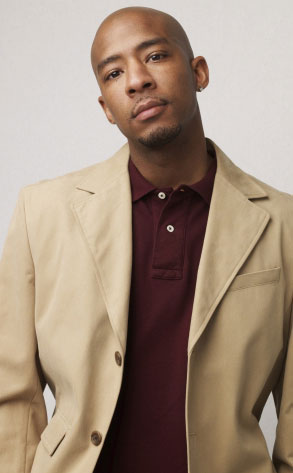 The CW/ Andrew Eccles
Antwon Tanner will have plenty of time to practice his basketball skills—in the clink.
The One Tree Hill star, who plays Antwon "Skills" Taylor on the hit CW series, has pleaded guilty in Brooklyn federal court Friday to illegally hocking Social Security numbers for $10,000.
Per New York's Newsday, the 35-year-old thesp admitted before U.S. District Judge Carol Amon to being the middleman in a scam that saw him sell 16 made-up Social Security numbers and three phony cards that was supplied to him by an unidentified contact to an undercover agent with the Immigration and Customs Enforcement Agency (ICE).
Tanner, who was busted in a sting operation and charged in April, also acknowledged knowingly breaking the law since the numbers were used to fraudulently purchase goods over a two-and-a-half-year period.
Where's Coach Carter when you need him?