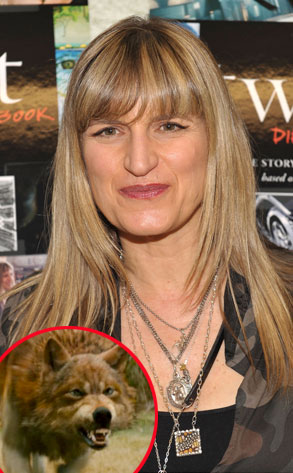 John Shearer/Getty images, Summit Entertainment
At least, that's the message we're choosing to take home from the Twilight director's decision to forsake all things vampire in favor of more lycanthropic pursuits.
Catherine Hardwicke, the woman responsible for making Robert Pattinson who he is today (okay, with some help from Stephenie Meyer and Kristen Stewart…and his mother), has signed on to direct her next movie, The Girl With the Red Riding Hood.
Based on the classic fairy tale, Hardwicke's take will of course skew darker as a gothic retelling featuring (wait for it) werewolves. And, since no movie worth their Cullens is complete without it, a teenage love triangle.
Edward, Bella and Jacob have already been taken. Might we be so bold as to suggest Rob, Kristen and Tay-Tay as possible character names?