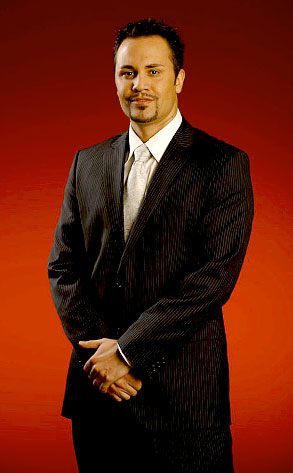 VH1
Megan may want a millionaire, but VH1 doesn't want a man possibly to blame for killing his wife on their airwaves.
Go figure.
The manhunt for the cable-created reality star-turned-"person of interest" Ryan Alexander Jenkins—wanted, so far, for nothing more than questioning in the murder of his model wife—turned international this morning, with Washington state sheriff's officials saying it's possible the millionaire Canadian somehow snuck back across the border.
Jenkins, who was one of the final contestants on the suddenly (and understandably) pulled Megan Wants a Millionaire, as well as a contestant on the already-filmed but not yet aired I Love Money 3, has been wanted by police in Buena Park, Calif., since Saturday, when the nude body of his model wife, Jasmine Fiore, was found strangled, stuffed in a suitcase inside a dumpster.
"The show completed production at the end of March," VH1 said. "Given the unfortunate circumstances, VH1 has postponed any future airings. This is a tragic situation and our thoughts go out to the victim's family."
Guess there is such a thing as bad publicity, after all.