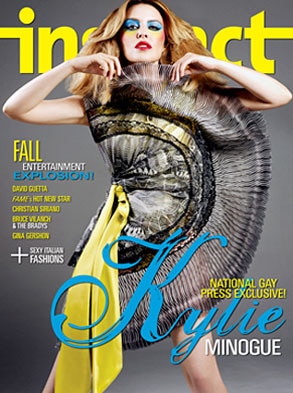 Instinct Magazine
Kylie Minogue is coming to America. The Aussie actress-turned-singer will launch her first U.S. tour on September 30.
"There's still a certain amount of disbelief because it's really happening," she says in the new issue of gay magazine Instinct. "I've spoken about this for so long and I was sure the fans in the States had given up."
They certainly didn't give up—especially her gay fans. They've been with Ms. Minogue since day one.
"When I started out in music, going from acting to singing, that transition was very successful, but I also got flack for it," Minogue says. "Many hurtful things were said. It wasn't easy.
She continued, "I was only 19 and I think the gay audience kinda picked up on that and decided to defend me and adopt me. They saw I was being criticized for being myself."