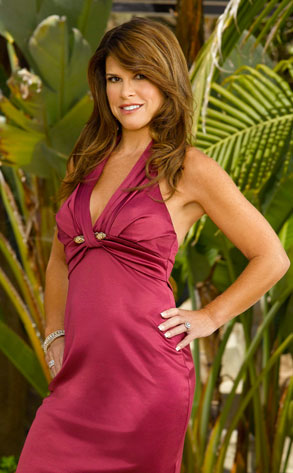 Bravo Photo: Mitchell Haaseth
Maybe Lynne Curtin's "carefree and laidback" parenting style is starting to spread to her pocketbook.
The Real Housewives of Orange County newcomer and hubby Frank Curtin have three days to dig up nearly $12,000 or else face eviction from their rented Laguna Beach abode.
And to think we were led to believe that sum qualified as chump change in the O.C. (And, thanks to her Bravo bio, that Lynne and Frank owned their home.)
According to court documents, the Curtins still owe their landlord a $10,000 security deposit, as well as a $600 late fee and $1,763 in other expenses.
A rep for Bravo told E! News that the network will not be commenting on Lynne's supposed financial difficulties—though that doesn't mean the cameras that caught the serving of the eviction notice won't be telling all this fall!