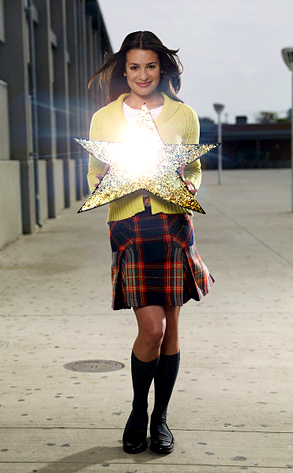 Patrick Ecclesine/FOX
Fox gave us one little tease back in May by showing the pilot of Glee, and now it's been three whole months since we've seen our favorite glee club members (Unless you've watched it 50 times online...not that we did that or anything).
Now the cast is spilling dirty little secrets from the first season just for you. From the many love triangles to who's infiltrating the glee club, Jane Lynch, Lea Michele, Matthew Morrison and the rest of the Glee gang tease all the scoop you need to know before Glee returns on Sept. 9 on Fox. All accompanied by new shots of the characters, just to spoil you all a little more.
Find out who's exiting the glee club, who's throwing the smack down and...OK, did we entice you enough? How about you just click on the thumbnails below to get the scoop straight from the cast?