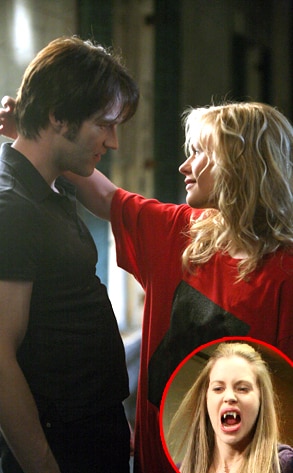 Jamie Trueblood/HBO
Are baby vampires in the works for Anna Paquin and Stephen Moyer?
Moyer, 39, may have two kids from previous relationships, but that won't stop him from having more with his fiance co-star, Paquin, 27.
"Anna's so great with Stephen's kids and seems to love them so much, so she seems like someone who would be very open to having kids with him," Kristin Bauer, who plays Pam on the hit HBO vampire series, tells us. "I wouldn't be surprised."
Read on to find out why Bauer thinks the acting duo makes such a great team off camera, plus some deets on the finale...