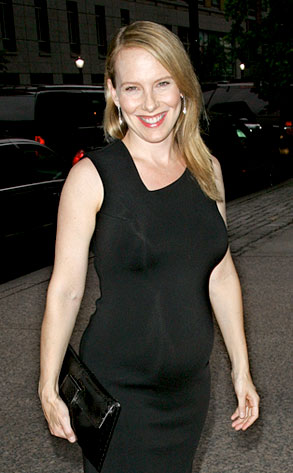 Jim Spellman/Getty Images
Is Holly Flax really preggers?!
Not quite (as far as we know!), but her adorable portrayer, Amy Ryan, is.
The Gone Baby Gone Oscar nominee and her comedy writer fiancé, Eric Slovin, are expecting their first child in October, her rep confirms to E! News.
We all know and love Amy from her turn as Michael Scott's (Steve Carell) soul mate and Dunder Mifflin coworker on The Office and while things were left amicable between the two last season, no word yet on if Holly Flax will come around again—with baby belly in tow.
We can only hope...