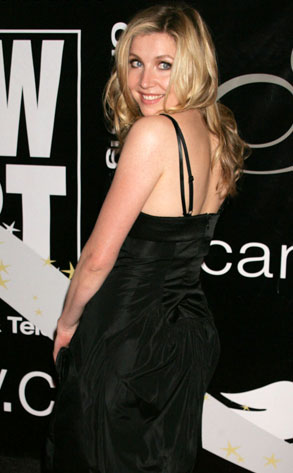 Nancy Kaszerman/ZUMAPress.com
One of our favorite TV ladies is pregnant! Sources confirm to E! News that Sarah Chalke is going to have her first baby this winter. The kiddo's father is Chalke's fiancé, Jamie Afifi, an entertainment lawyer.
Chalke is probably best known for playing neurotic doc Elliot Reid on Scrubs, but she also recently starred in Lifetime's Maneater movies and did a stint as Becky No. 2 on Roseanne during the 1990s.
Chalke's Scrubs costar Judy Reyes (nurse Carla Espinosa) is also pregnant. Reyes is due in November.
Neither lady is expected to be a regular on ABC's new, reworked version of Scrubs, but we just talked to series boss Bill Lawrence and learned how Elliot and Carla could still be in the mix...