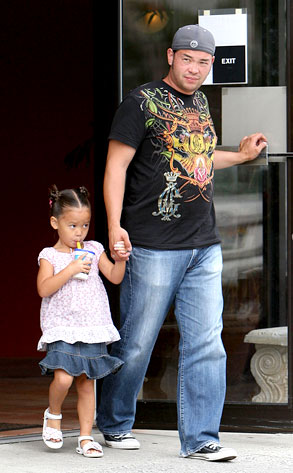 INFdaily.com
Today it rained in Pennsylvania. Probably because Kate Gosselin shot down any chance at a future hypothetical reunion with her estranged husband earlier today.
Nevertheless, life went on and Jon Gosselin had some shopping to do.
Accompanied by daughter Leah and decked out in his best Ed Hardy (TLC wasn't around to blur it out for us, unfortunately), J.Goss stopped by the Men's Wearhouse for a suit.
And E! News has all the details on said suit...