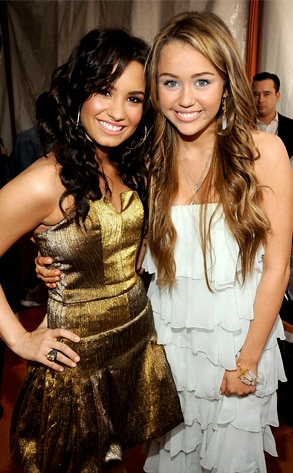 Kevin Mazur/Getty Images
If only Miley Cyrus paid as much attention to promoting the Hannah Montana soundtrack as she did to writhing around on that pole, she might've had a better showing on this week's album charts.
Sure, the release may be as old as her wannabe-Britney shtick, but that didn't stop it from managing a No. 7 finish last week.
So, sorry Miley fans. It hurts us as much as it hurts you (OK, maybe not), but your lackluster showing has earned Cyrus a spot as one of this week's biggest music losers.
We hope you're proud of yourselves.
As for the other winners and losers in Music Land...