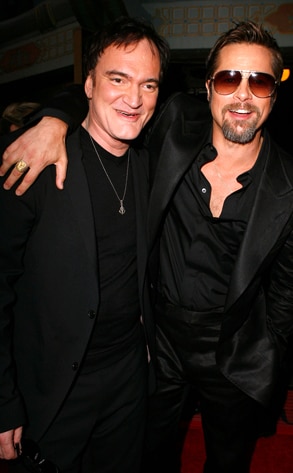 Jeff Vespa/ Getty Images
Where in the world was Quentin Tarantino?
The director hit the red carpet and screening of his new movie Inglourious Basterds last night in Hollywood but was a no-show at the big Mondrian hotel afterparty.
I'm told Tarantino drove himself to Grauman's Chinese Theatre, where he did plenty of press and photo ops with Brad Pitt & Co. He not only introduced the film but sat through the screening, too.
"He got back into his car after the movie but never came to the party," a source said. "No one knows where he went or why didn't show up. If anyone loves a party, it's Quentin."
But that didn't stop Pitt from enjoying himself at the bash. Read on for details about his big date night with Angelina Jolie...