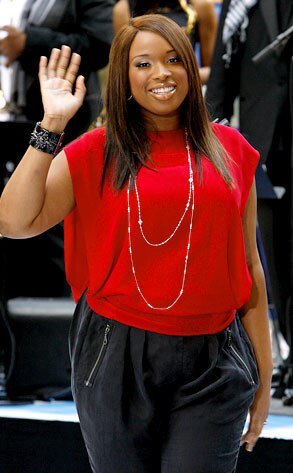 Mark Von Holden/Getty Images
Dreamgirl Jennifer Hudson just met her little dream boy.
Tragedy took a back seat as the Oscar winner and fiancé David Otunga welcomed David Daniel Otunga Jr. late Monday, according to The Hollywood Reporter. The tot weighed in at 7 pounds, 14 ounces.
The 27-year-old former American Idol contestant never officially announced her pregnancy, although speculation began when she wore increasingly loose-fitting tops. In early June, her longtime friend, Felicia Fields, admitted to having attended Hudson's gender-neutral baby shower in their hometown of Chicago.
Hudson and Otunga decided to wait to find out the kid's gender until his birthday.