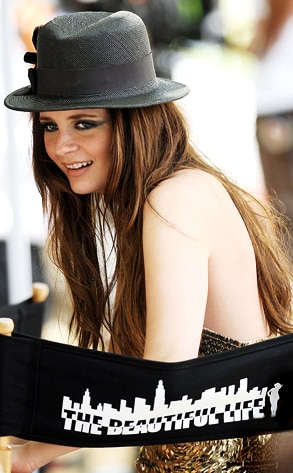 Humberto Carreno/startraksphoto.com
Mischa Barton was just recently released from her hospital stay, and she's immediately popping up all over the place. Wasn't much of a break, was it?
Misch was seen slinking outside B&H Electronics on New York City's Westside, shopping for some high-tech equipment, 'tho we wish she were shopping for a new wardrobe. She donned her usual odd attire of black short-shorts, black T, a vest, and a black hat topping off her hipster fashion statement.
At least she looked happy chatting with two gal pals, displaying a much more hopefully countenance than how she was a few weeks ago.
One gal who never seems to be in a bad mood, ever (unless the paps are nearby) was…