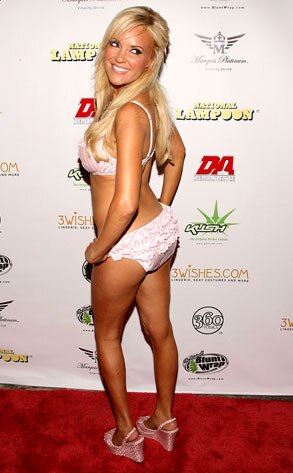 Jesse Grant/Getty Images
Bridget Marquardt knows being in the spotlight of reality television can be stressful, but she doesn't think it's to blame for Jon and Kate Gosselin's messy split.
"I personally don't think it necessarily had to do with the reality show," the Girl Next Door told us at this week's Reality Cares' Sizzles event at the SunStyle Tanning Studio in West Hollywood. "I think he was unhappy with his marriage and the situation to begin with…I think [reality tv] definitely is a stress-factor in a relationship, but I don't think it breaks it up. I think there have to be underlying problems."
In fact, Bridget wouldn't mind scoring another reality show deal.
Oh? Read on for details, plus hear what she has to say about moving in with boyfriend Nick Carpenter...