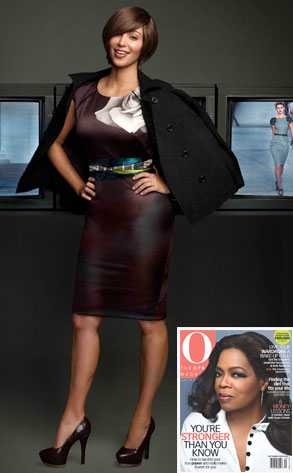 O Magazine
If you happen to be flipping through the September issue of O and come across this picture of Kim Kardashian looking more like your mother, we have the explanation.
Well, it's because somebody apparently thought, gee, what better way to show off the latest fashion trends for Oprah's key demo than to use a model who would probably appeal more to the Hills crowd?
Sure, the E! star does kinda manage to pull off the whole conservative thing, but the concept in general just feels awkward. Besides, isn't this more her speed?
Oh, and speaking of The Hills, look who we have here…