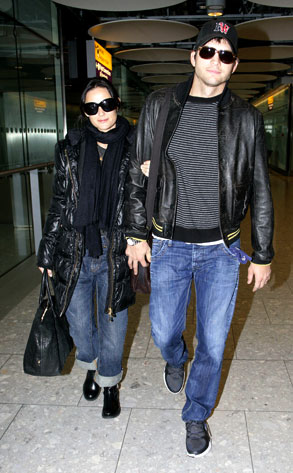 INFphoto.com
Ashton Kutcher is "happy to be alive." Even more so than usual.
The actor and wife Demi Moore twittered their respective relief Thursday afternoon after their private plane made an emergency landing in Las Vegas.
Which was where they already were, so apparently they hadn't gone far before being forced to turn back.
"my plane just had to do an emergency landing. Engine over heated. fire trucks everywhere. good times," Kutcher wrote shortly after 1:30 p.m. while they waited for the next flight out of Sin City, where he and Moore had attended the premiere of his new film, Spread.