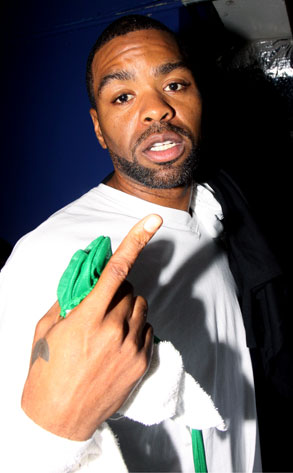 Johnny Nunez/Getty Images
Method Man brought the pain all right.
The rapper's been tagged with a lawsuit by a Houston woman who claims he shot her with a pellet gun after she asked for his John Hancock.
Mary Anderson claims the Wu-Tanger had just wrapped a concert last November with cohort Redman and was signing autographs out the back window of his tour bus, when, without warning, he whipped out the weapon and unloaded into her chest multiple times.
She survived relatively unharmed, but apparently is still so distressed that the only thing that will make her feel better is money.
"These aren't life or death injuries. She's alive. She's not paralyzed. She's moved on with her life as far as the injuries are concerned, but punitive damages are to punish the person who did the damage and that's the reason we've done this," her attorney, Daniel Horowitz, tells the local ABC affiliate.
Method is mum on the suit so far, but we offer a warning to all would-be autograph hounds. He's playing Houston's House of Blues on Friday. Body armor is highly recommended.