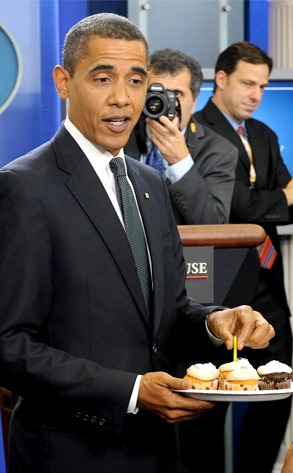 JEWEL SAMAD/AFP/Getty Images
President Barack Obama knows that sharing is caring.
The president turned 48 today, but he brought cupcakes for a White House correspondent who happens to share the same birthday.
Obama stopped into the briefing room, unannounced, with a plate of cupcakes for columnist Helen Thomas, who turns 89 today.
He then led the room of reporters in a chorus of "Happy Birthday" and posed for a photo with Helen.
Although he didn't answer any questions about his own birthday, he seemed to hint at what he'll wish for when he blows out his candles...