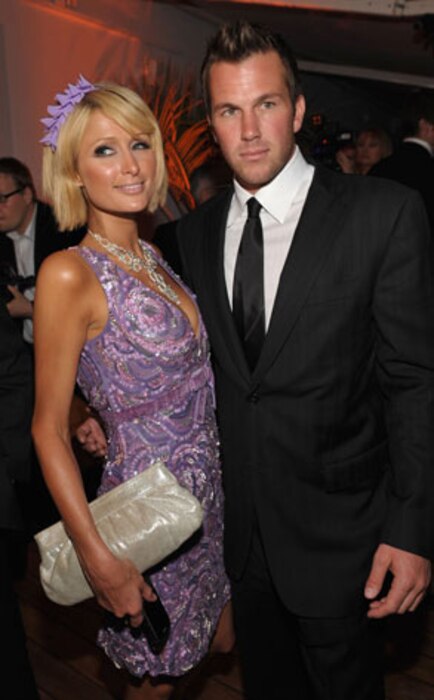 John Shearer/Getty Images
Were you totally worried Paris Hilton would be alone forever after breaking things off with Doug Reinhardt? Well, don't worry, 'cause Pare-poo and bathroom-stall bud Dougie are reportedly "figuring things out" about their relaysh in order to get back together.
Please, they've already banged and made up! Dougie's back to Tweeting about spending time with his GF, and friends of the duo say there's nothing to figure out—it's totally on. So unless she's still entirely in denial, consider these dubious dance partners a couple again. This whole on-again, off-again thing is just two fame whores wanting to keep their names in the press as long as possible, especially since P's furious Jon and Kate are still stealing her goss-rag thunder. (Let's hope she doesn't retaliate by breeding her own army of kids anytime soon.)
Has Paris ever gotten back together with a dude she's already dumped? That's like wearing the same outfit twice! Doesn't she know she can't be seen in public adorned with men from last season? So unchic for a fashionista.
These two pretty people might be perfect for each other on the surface, but is Reinhardt the best Pare can get? Certainly looks that way—despite all her efforts of being total A-list, she just can't land an A-list guy. Seriously, P.H. is a bigger bad-man magnet than Jennifer Aniston, and that's saying a lot. For example: