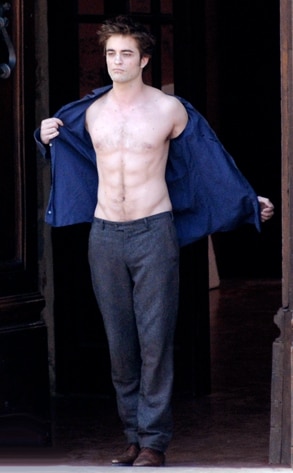 INFphoto.com
At least Robert Pattinson and Taylor Lautner take it off.
Unfortunately, however, the rest of the New Mooners won't be showing any moons nudity.
Caius himself, Jamie Campbell Bower, told MTV at Comic-Con that he and the rest of the Volturi clan—including Michael Sheen and Christopher Hayerdahl as Aro and Marcus, respectively—shot a top secret scene in which they fully strip down.
"We all just sit there, completely naked, for one scene," he said.
Alas, the cutie pie was only joking.