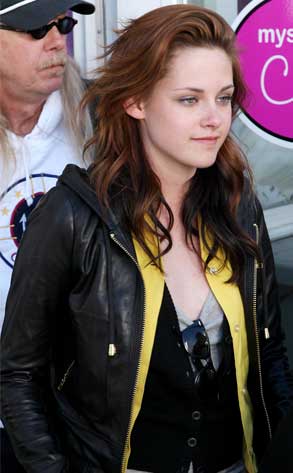 Marion Curtis, Startraks
How can Kristen Stewart complain about Twlight and keep working?
—Brandi, Greensboro
I assume you're talking about the Nylon magazine interview, in which Stewart calls Twilight fans' enthusiasm "thoughtless"? Or how her dad went even further and implied that Twilight is not a "great movie"?
But it's not just Stewart slinging buzzkill. Remember how Katherine Heigl spat on Grey's Anatomy's writers, moaning that her $225,000-an-episode lips weren't getting enough scenery to chew? Or teenage Jessica Biel, who whined about the limitations of her role in 7th Heaven?
All of them are still being pelted with money, thanks. And the main reason is that in Hollywood, what sounds like a complaint is actually a secret code that means something completely different.
So what's the message?